Type:Prize vending machine,pile up .stacker prize game machine,game equipment,pile up prizes,diy vending machine

Product Name:

Luxury Pile Up stacker machine

Technical parameter:

Environment requirement: temperature –10°C~+40°C,low radiation,low humidity,low vibration.

Dimension: 1900 mm*1550mm*2350mm

Weight: 450KG

Power supply: The voltage of the power supply should accord with the one on the back cover of the machine.

Acceptable prize weight: 0~2.5kg

Maximum power: 350W

Player: 1

Appearance:

Lamp: Has daylight lamp inside it for decoration.

Prize mechanism: It is made up of prize arm, screw stick and prize support. It rotates driven by the motor. Then the prize hanged on it will drops into the prize box.

SELECT PRIZE button: When player win a prize, he can press the button to select prize.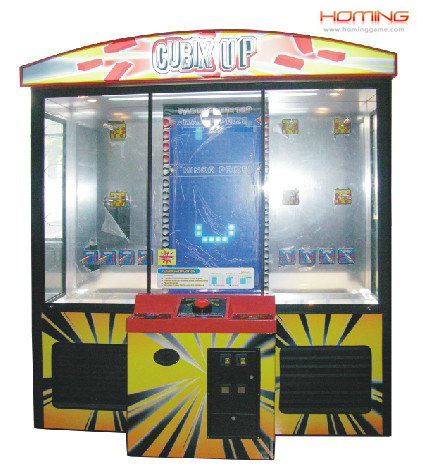 1、Insert coins to start the game;
2、Press start/stop button to place cubes on the suitable place;
3、When the cubes were piled the Minor prize place ,player will get minior prize,or to challenge Major prize ;
3、When at the Major prize level ,player will get Major prize。