The first Centrifugal acceleration game machine-Black Hole Redemption
Release time:2018/2/4 reading:1337次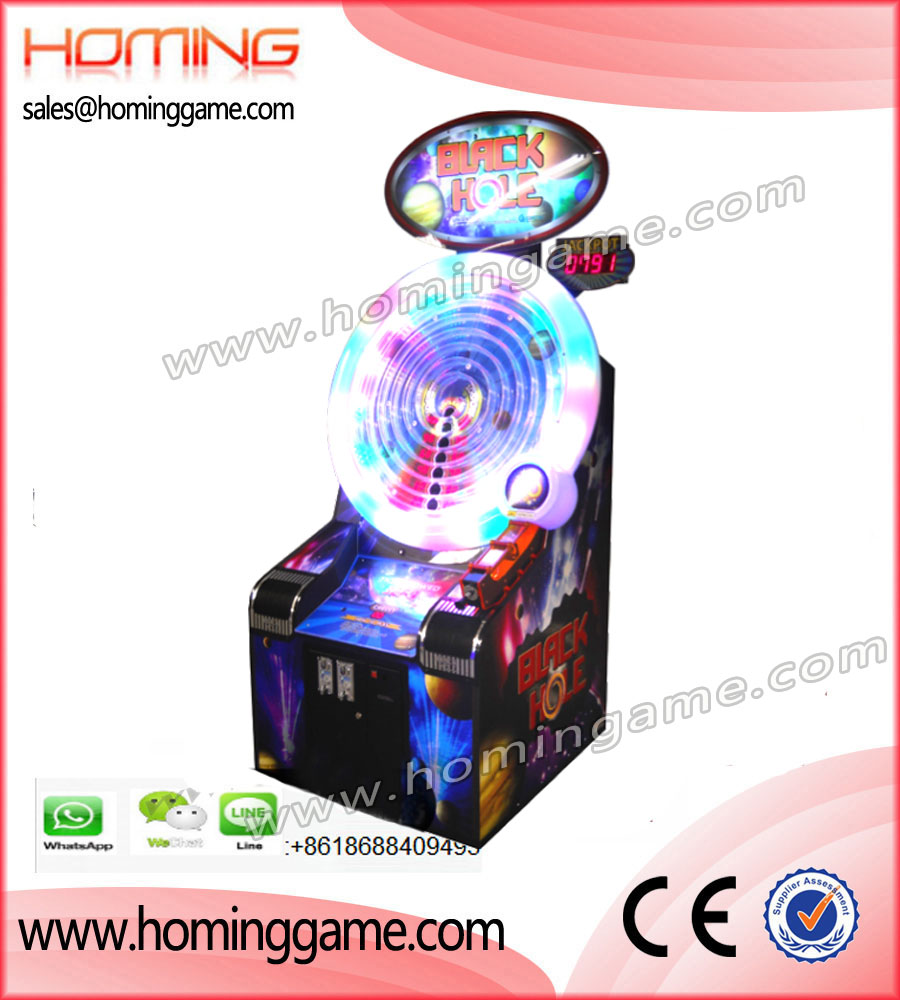 BLACK HOLE Redemption Game is a skillful redemption game machine released by HomingGame. As long as you have enough strength and understand the skills, you can win lots of tickets. It's just a game to let you know what is "centrifugal force" and to enjoy the excitement of it.
With 7 circles to accelerate, the closer you get to the inner track, the faster the speed. So, if you want to get into JP hole, you 'd better train yourself more.
JP hole can change every time. Try more and you will be the next winner.
The score bonus is on the upper right of the turntable. Every time the player loses, one point will be automatically accumulated. When your score accumulated to high point and you are just winning at the time, congratulation on you for the big prize.
But do not worry if you overexert to throw your ball into the "invalid ball" hole. Because you can also get a consolation prize.